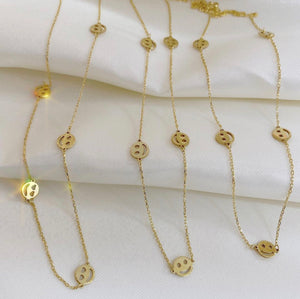 Adorable 90's inspired Happy Face necklace. 


- 3 styles available: regular eyes, star eyes, or heart eyes
sterling silver and can be finished in 18kt gold plated, rose gold, or rhodium for silver.
Please allow 10-12 days for shipping on this collection as they are all made at the time of order.